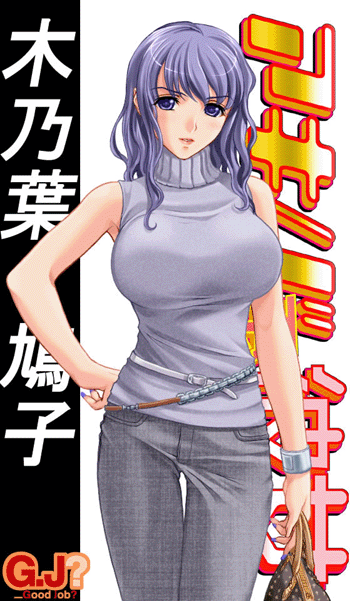 Name: Judas Pascal
Gender: Female
Age: 23
Weapon:
Rank: Spy.
Powers (optional): Powers over love and sex appeal.
Brief History: Judas was a poor girl, who was desperate for money to support her family of her sick mother and disabled brother. So she turned to the First Sons. She said she would give them anything in exchange for money. So, Judas being the young sexy woman she is, they wanted sex. It went on for years. Her going in and doing it and getting paid. Eventually the First Sons grew bored. So, they decided to give her conduit powers. Seeing as Judas' powers, after she got them, expanded beyond what they originally intended they hired her as an agent for double pay.
Appearance: Judas has slightly curly blue hair that hits right below her shoulder. Her eyes are purple and she has a slightly pale complexion. Judas has a rather voluptuous body figure. She's about 6'1" and her weight is something you should NEVER ask her. I mean, unless you'd like to have your face ripped off.
Personality: Judas is a giggly, cheery, bubbly girl. She tends to have a hard time talking to other people. Judas can also be severely stubborn, tending not to change her mind on things. She's slightly flirtatious.

______________________________________________
I work the quirks cause if I didn't start sloppily, I'd never clean up this cotdamn properly.
-Quoth, George Watsky, Stupidass

Kiame-Neutral-Osteokinesis-Vampire
Cyn aka Rat-Conduit-Neutral-Darkness, Anger and Depression, and Punching-Co-Head of the Crass Menagerie.
Haruka -Conduit-Neutral-Vectors-Roommates with Danny and Teah.
Julia(Stygian)-Civilian-Neutral-Sidekick of the Darkness
Judas-Conduit-Neutral-Love-First Daughter
Montgomery(Guard Duck)-Civilian-Neutral-Part of the Crass Menagerie
Justine-Conduit-Neutral-Medicinal-Scientist
Huey-Conduit-Neutral-Enhancement-Revolutionary
Garou-Conduit-Neutral-Mediumship-Medium
Lyla-Civilian-Neutral-Mother of Randall
Randall-Conduit-Sweets-Son of Lyla